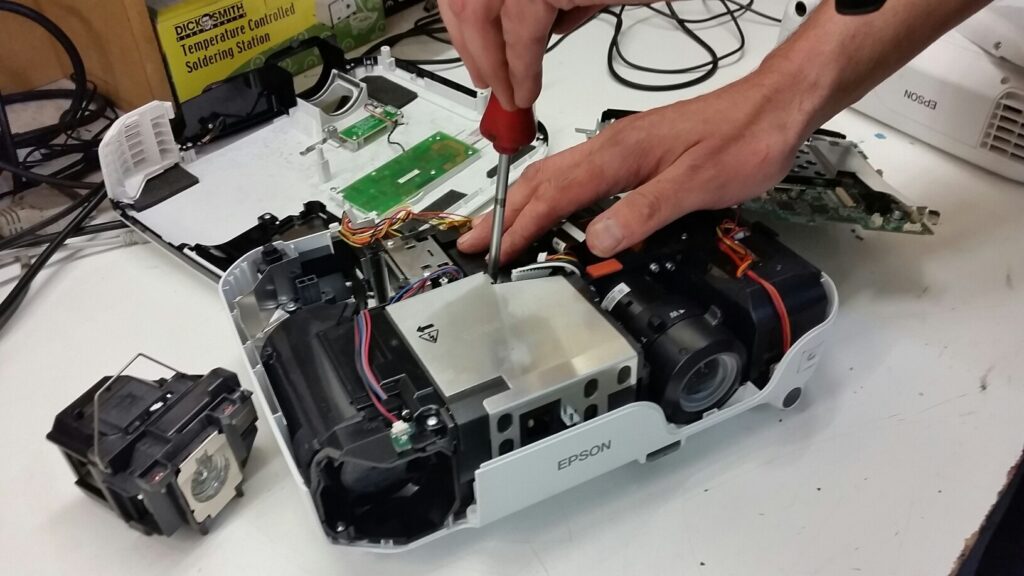 Dedicated Professionals Since 2001!
Phone: (03) 339 0615
Email: service@officetech.co.nz
OfficeTech Ltd is a sales and service company specialising in office type equipment. We service both end users and resellers. Located at 123 Blenheim Rd, Christchurch, customers are welcome to call in and order, pickup or check out the latest in office machines at our store. Plenty of off street parking.
We have been in operation since 1996, and have service authorisations from many of the major brands and suppliers, such as Brother, Canon, Epson, Fellowes, Dahle, Plus, and Rapid to name some examples.
Officetech Ltd service and supply all leading brands of office machines and consumables. If you don't see it listed on our web site, please feel free to contact us and we will endeavour to source what you need. We also specialise in bulk supplies so contact us for a quote.
Officetech Ltd only supply genuine factory manufactured consumables so you know that what you install in your machine is 100% backed by the manufacturer for use in their machine. No compatibility issues. No hollow claims.
Because our service rates are so reasonable we can often economically repair some of the cheaper items like calculators. It also means that we can offer cost effective service for equipment resellers who do not have their own service department or they get too busy etc.
Officetech Ltd also specialise in extended warranty work for all major retailers.
Officetech Ltd are happy to open an account for those who wish to use our service regularly, just contact us for the appropriate forms.
Thank you for visiting our site and we look forward to being of service to you in the near future.
Kim & Tony Thompson
"I've been struggling to keep my existing printer running. Income has been constrained. My old Brother machine has done great work, and Officetech kept it running for an extra 18 months, with good advice. Happy now to buy a new machine, a grade up on the old one, knowing that the advice I've again been given is reliable."
"Took my printer into be cleaned, as the black ink line was completely clogged up. Excellent service, and a great turnaround, would recommend to anyone!! Also price was reasonable."
"I dropped off my Canon MB5460 printer for repair on Friday and it was fixed by Monday. Thanks Officetech team for a quick and very reasonably priced job!"